LONG
Before I found my current calling as "The Olive Oil Hunter," I was an award-winning chef and food journalist. One autumn evening many years ago, during my first tour of Sicily while on assignment for a food newsletter, I was invited by a local olive grower named Matteo to attend an olive oil harvest party.
Matteo explained that in Sicily, as in other olive-growing parts of the world, "We locals go crazy for fresh-pressed oil." He said they love it so much, they throw parties at harvest time each year to celebrate its arrival.
He asked if I had ever tasted fresh-pressed olive oil, squeezed right at harvest time. I told him no. He laughed and, with a warm smile and characteristic Sicilian hand gestures, he implored me to come to the harvest party, saying, "T.J., my friend, you are still an olive oil virgin! You have never tasted olive oil until you have tasted fresh-pressed! It will spoil you for all other oils! Please join me and my family tonight!"
At that night's harvest party, I was bowled over. I had always loved olive oil but had never tasted anything like this in America, nothing even close. The oil, just born of earth and tree, was alive with flavors so fresh and green, they awakened my palate as if from slumber.
Upon my return to the States, the memory of this fresh-pressed oil and that night haunted me. I was smitten as if by a new romance. In time this new love became my life's passion. It took years of making arrangements with the world's most outstanding artisanal producers in the top olive-growing regions around the world, but at last I found a way to secure authentic fresh-pressed olive oil all year long.
And that's how it came to pass that for my Fresh-Pressed Olive Oil Club members, I serve as your personal "olive oil sommelier," traveling the world, following the sun, seeking out only the best-tasting oils and acquiring them for my Club members at each new olive harvest, when the oils are miraculously flavorful—like no other olive oil you can find in the US.
If you are still an olive oil virgin, I invite you now to discover a new love in your life, fresh-pressed olive oil! Try it at my expense—a bottle of my finest oil just in from the new harvest for only $1 (normally $39).
SHORT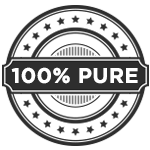 Our Club's Solution: Fresh-Pressed Olive Oil
Every oil is rushed to your door straight from award-winning artisanal farms at the peak of harvest-fresh flavor. We are your secure, "single link" supply chain to the world's finest olive oils—no distributors or supermarkets between you and the farm.
Every oil is secured for you via an exclusive arrangement with one of the world's top gold-medal-winning artisanal farms. Available nowhere else in America.
Every oil is independently lab-certified to be 100 percent extra virgin olive oil. This means you'll never again have to worry about unwittingly consuming-or feeding your family-cheap, mediocre, or even fake olive oils so prevalent in stores across America.
A Magical Night for an Olive Oil Virgin…
The Unique Story behind the Fresh-Pressed Olive Oil Club